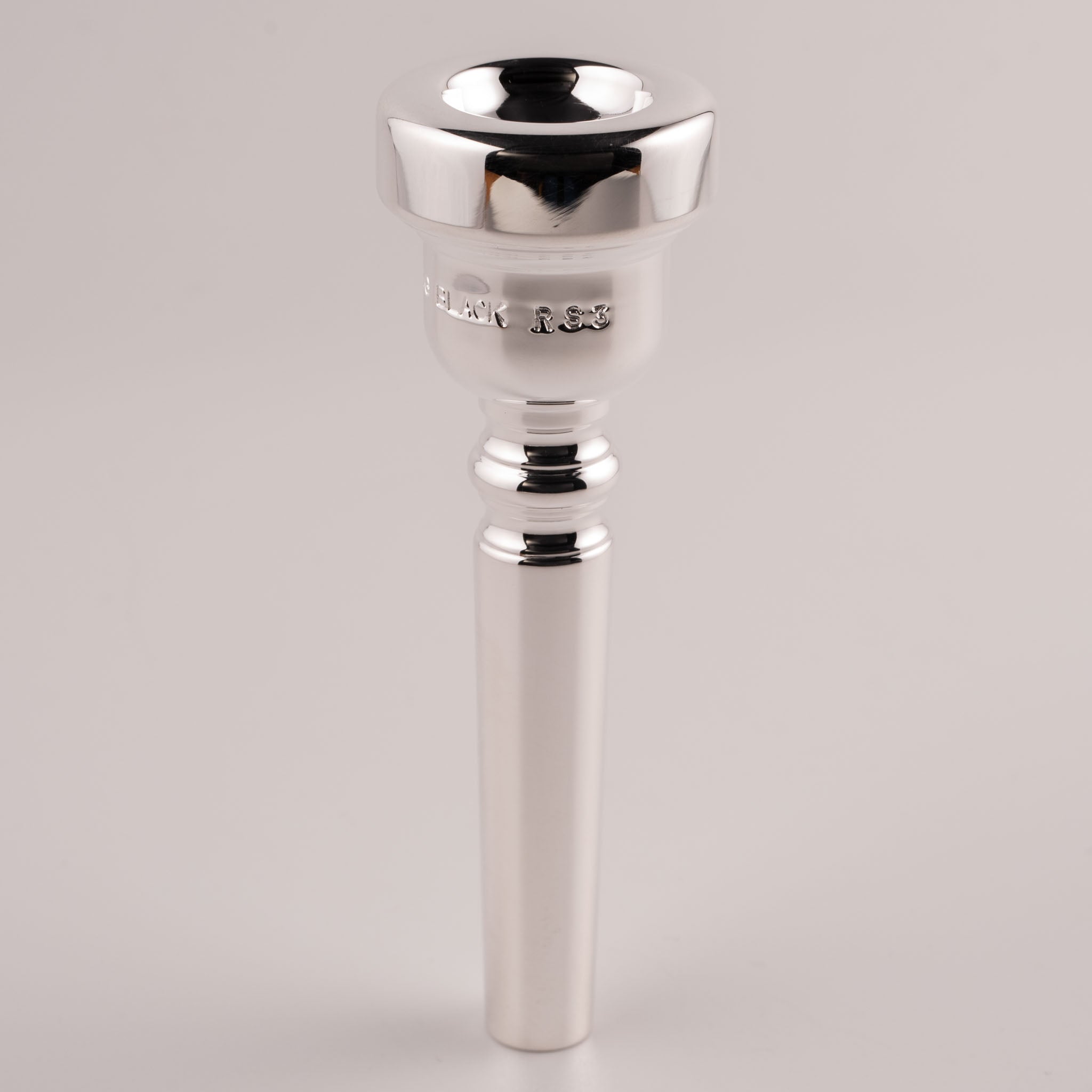 Rich Szabo Signature Series Trumpet Mouthpieces
These mouthpieces give new meaning to "comfort and ease in the upper register of the trumpet".

Get a sizzling fat sound in all registers of the horn with minimal effort. Designed with a comfortable rim which increases your endurance.
Available as one-piece mouthpieces and modular top sections. Matching flugelhorn mouthpieces also available.
RS1 (1 1/2)
Rim: Medium Wide Throat: #27 Cup: Shallow Convex V Inside Diameter: 16.9mm/.665in Outside Rim Diameter: 1.095in
RS2 (3)
Rim: Medium Wide Throat: #27 Cup: Shallow Convex V Inside Diameter: 16.55mm/.652in Outside Rim Diameter: 1.095in
RS3 (7)
Rim: Medium Wide Throat: #27 Cup: Shallow Convex V Inside Diameter: 16.3mm/.642in Outside Rim Diameter: 1.095in
RS4 (10)
Rim: Medium Wide Throat: #27 Cup: Shallow Convex V Inside Diameter: 16mm/.630in Outside Rim Diameter: 1.095in
Rich Szabo Signature Series Trumpet Mouthpieces