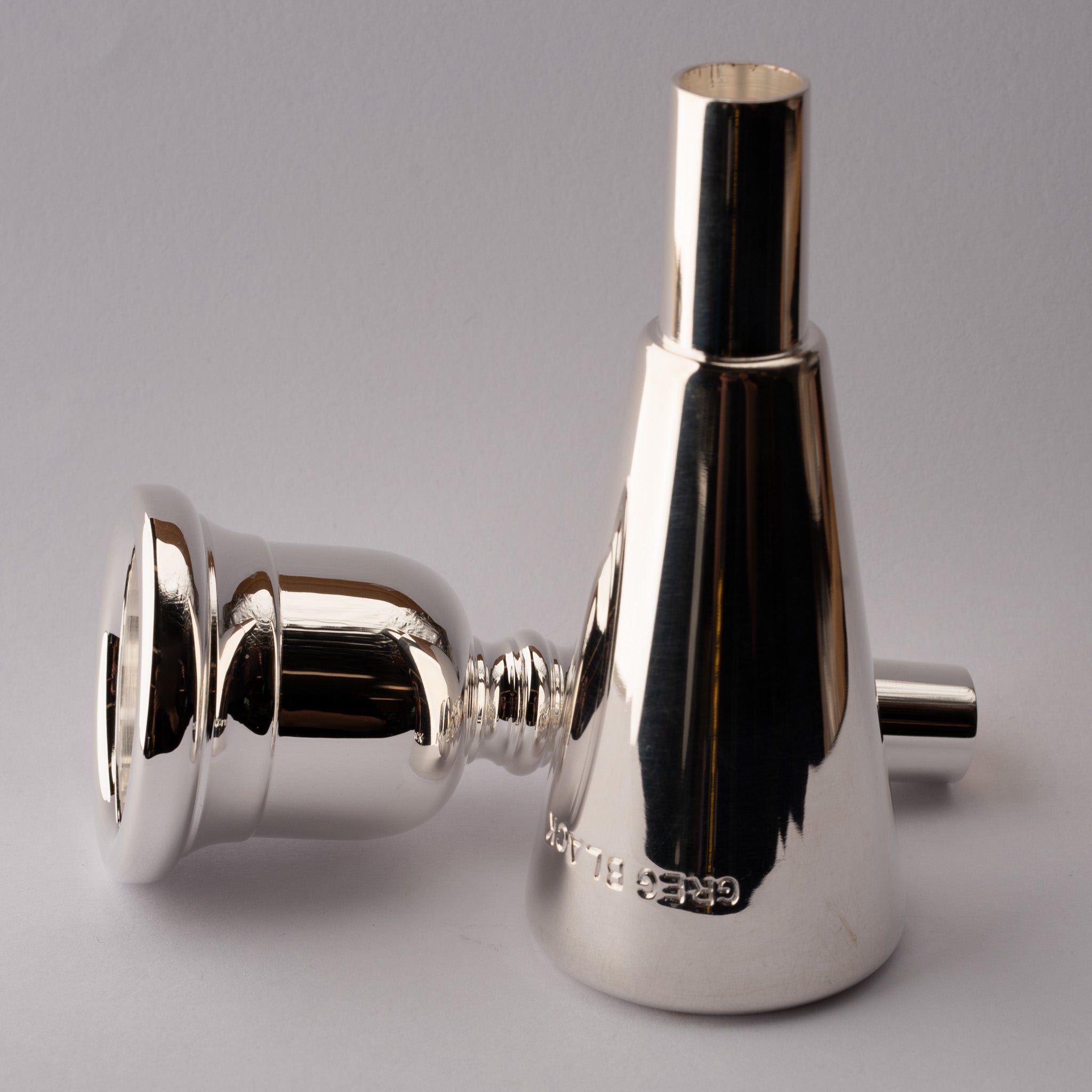 Custom Duplications or Designs for Trombone
In our files, we have thousands of impressions and specifications for mouthpieces we have made.  Among them are the names of many well know instrumentalists.  We keep these records so we can make a new mouthpiece in case of loss or damage or if the customer wants another copy with variations. 
We also have templates and specifications for many well known models (old and new).  We can duplicate any of them by request in our style or without changes.
You can also work with us to design your own, if you wish, and we will follow your specifications to the letter.
Please Note:
Payment in advance is required and no returns or exchanges are allowed on custom mouthpieces.   

"I've been using Greg Black customized mouthpieces exclusively for the past 30 years. The care and craftsmanship that Greg puts into his work produces the most consistently comfortable and best sounding mouthpieces I've ever played. Greg Black mouthpieces have been a part of my musical life since my early New York days and will continue with me throughout the rest of my career."

-Luis Bonilla
Vanguard Jazz Orchestra
Custom Duplications or Designs for Trombone