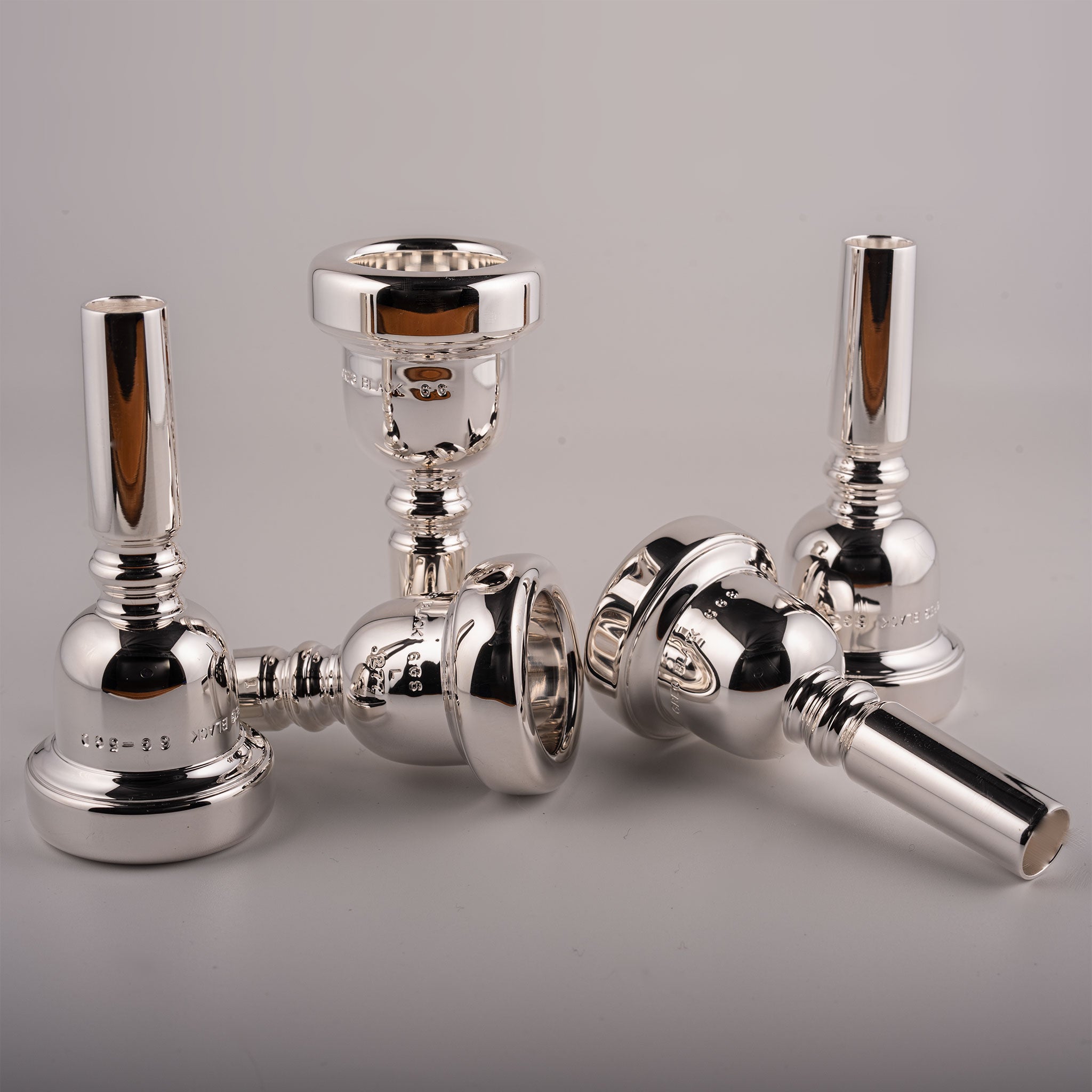 6G Symphony Tenor Trombone Mouthpiece Variations
Rim Size "6" Mouthpieces

Cup Diameter: 25.4mm, 1.000" Rim Width: Medium Wide Bore: 'K', .281"
Model: 6GS Cup Depth: Medium
Model: 6GSD Cup Depth: Slightly Deeper 6GS
Model: 6G-5G Cup Depth: Medium Deep
Model: 6G-5GD Cup Depth: Slightly Deeper 6G-5G
Model: 6G Cup Depth: Deep
Please Note:
Alternate Bore/Backbore Available: .277"/#1
Symphony Tenor Trombone mouthpieces are available in four weights: Light, Regular, Medium, and Heavy.
Alternative shanks are also available and can be selected with the 'Shank Option' drop down box.
'Medium Tenor' (small shank), ie Bach 36, 
'Medium Shank', ie Willson Euphonium (European Taper) 
'Conn', ie 88H.
If a different shank is selected, the bore size and backbore will be adjusted accordingly for the right balance.
6G Symphony Tenor Trombone Mouthpiece Variations