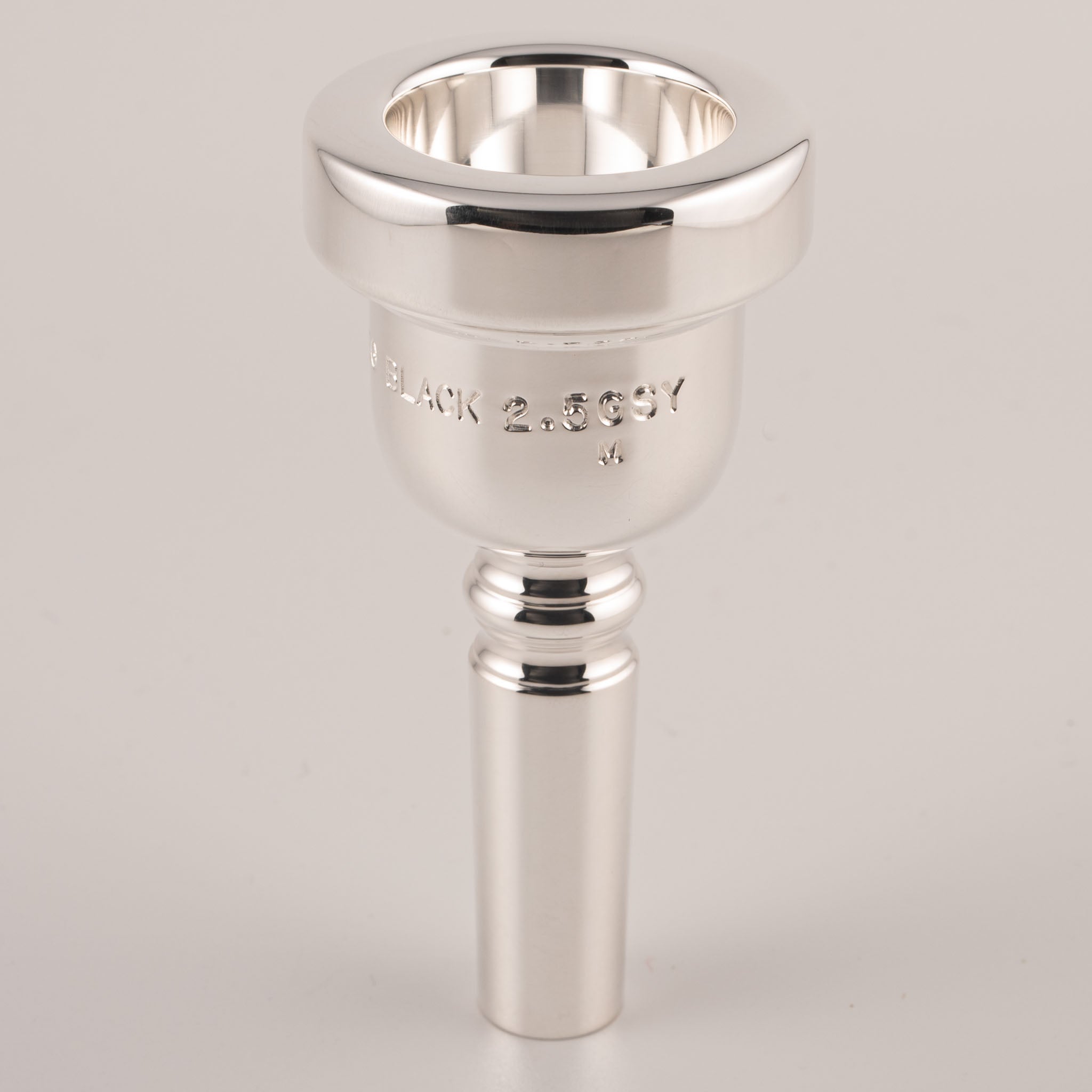 2.5GSY Symphony Tenor Trombone Mouthpiece
The Symphony Tenor 2.5GSY Trombone Mouthpiece has been a highly requested model and was previously a custom order.  Now offered as one of our new special order stock mouthpieces! 

Cup Diameter: 26.6mm, 1.048" Bore: 'K', .281" Backbore: #1 Cup Depth: Medium Rim: Medium Wide w/Flat Contour Weight: Medium


Greg designed this mouthpiece for trombonists looking for a flatter rim contour with an inner rim ID in-between our 2G and 3G. Featuring the same bore and Backbore combination as our popular New York Series, this mouthpiece offers plenty of compression at a larger diameter producing a full rich tone without losing out on range and flexibility.  


Please Note:
The 2.5GSY Symphony Tenor Trombone Mouthpieces are currently only available as 1-piece mouthpieces with our standard Symphony Tenor Shank. 
2.5GSY Symphony Tenor Trombone Mouthpiece