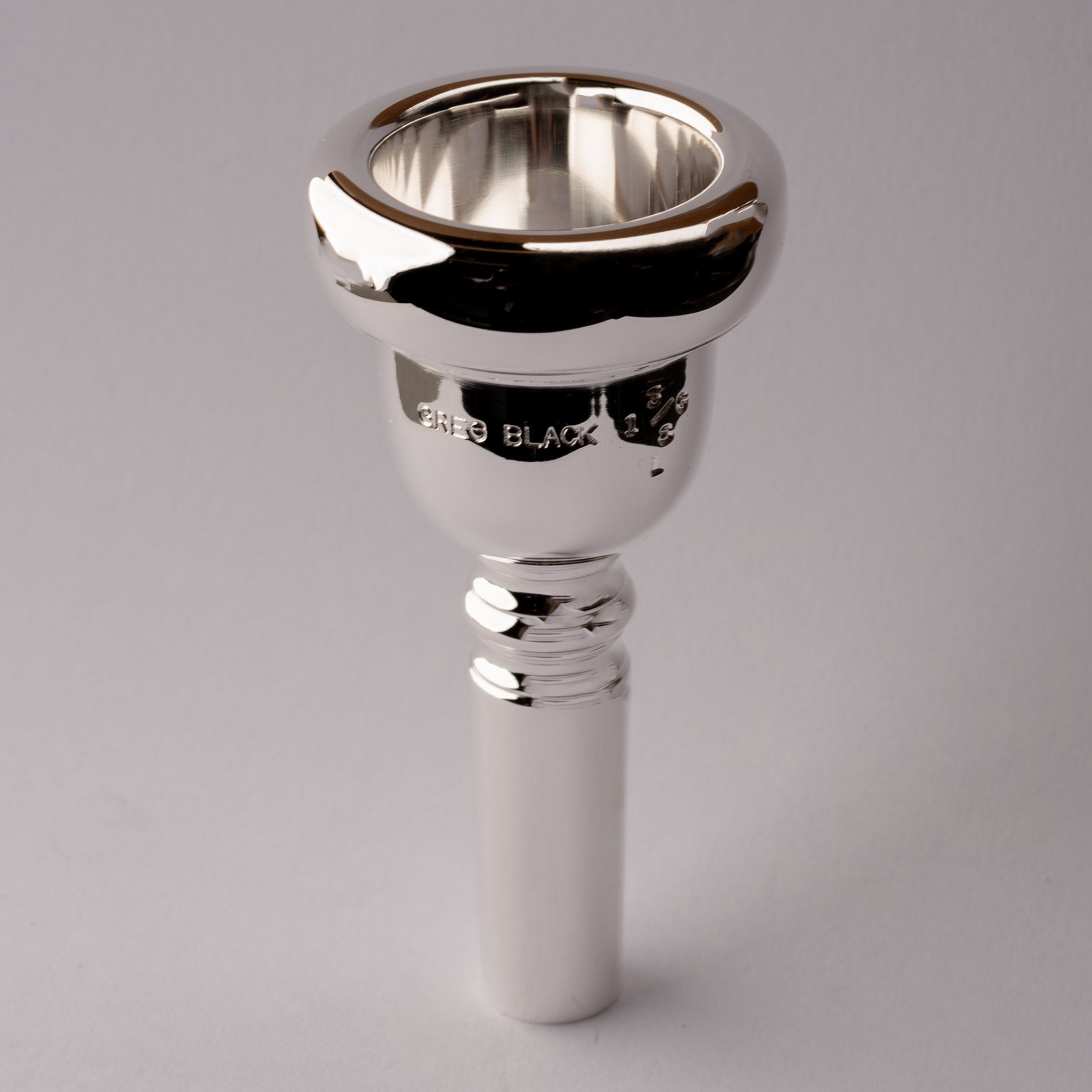 1 3/8G Bass Trombone Mouthpiece
1 3/8G 
Cup Diameter: 27.90mm, 1.098" Bore: 'N', .302"
Cup Depth: Deep Rim Width: Medium
Please Note:
Bass Trombone mouthpieces are available in four weights: Light, Regular, Medium, and Heavy.
Alternative shanks are available and can be selected with the 'Shank Option' drop down box.
If a different shank is selected, the bore size and backbore will be adjusted accordingly for the right balance.
1 3/8G Bass Trombone Mouthpiece