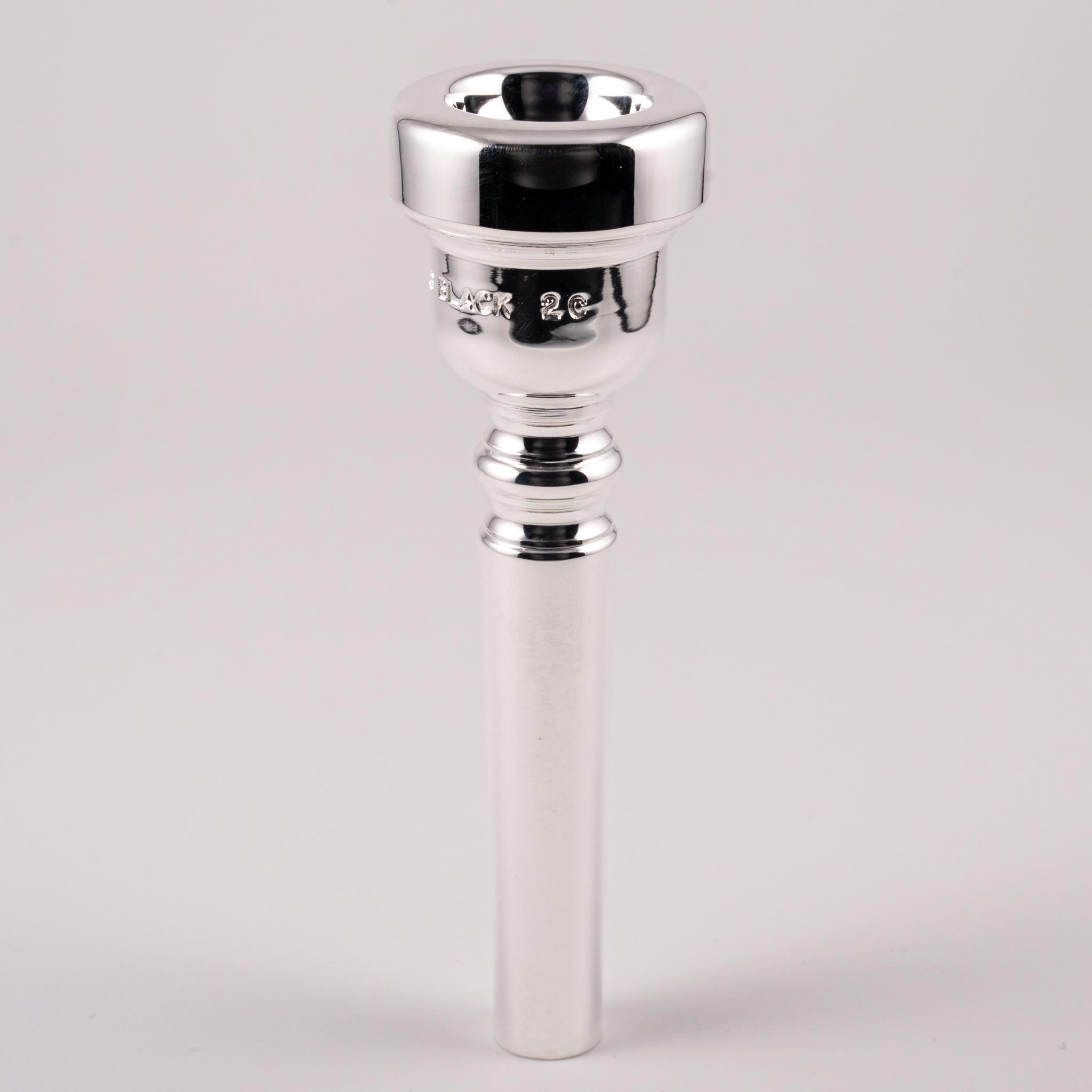 Back by popular demand! The 2C is one of Greg's original trumpet mouthpiece designs and features a diameter and contour that until now that was not offered in our stock models.   
Currently available as 1-piece mouthpieces.  Also available as special order matching flugelhorn mouthpieces and modular top sections.
2C 
Rim: Medium Round Throat: #27 Cup Depth: "C" "Medium Deep Inside Diameter: 16.71mm / .658" Outside Rim Diameter: 1.074"


"Very crisp and precise fronts to the articulations, GREAT sound, easy to color, even from top to bottom, excellent flexibility!  What more can you ask for?!"
-George Carpten IV

Please Note:
Alternate Bore/Backbore Currently Available for 1-Piece Mouthpieces: 25/#9
2C Trumpet Mouthpieces